World's Best Performing Anti-Corrosion Coating
In use since 1995, AlumiPlate Inc. has helped mitigate and solve tough corrosion problems. Some of the world's largest companies, like Applied Materials and Raytheon, rely on the process of electroplating aluminum to protect components in aggressive environments or exposed to high temperatures. The process has been used for plating aluminum, steel, copper, titanium and many other materials
Learn More
Unsurpassed Anti-Corrosion Coating
Extensive OEM testing has consistently shown that 99.99% pure electroplated aluminum outperforms other anti-corrosion coatings. Aluminum electroplating combines high purity, chemical resistance to corrosion from chlorides and sulfides, a naturally occurring self-healing oxide and high temperature capability (in excess of 300 °C) into an unbeatable coating package.
Learn More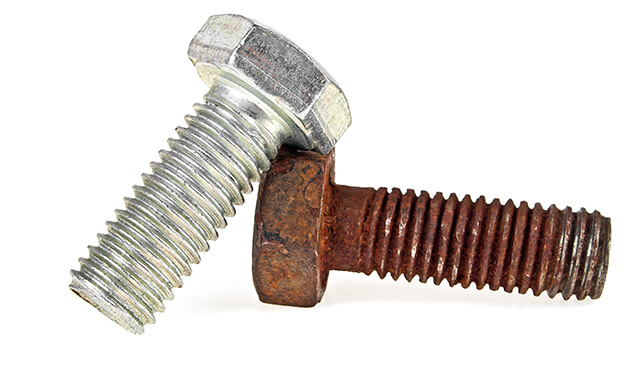 Used in Critical Applications
Electroplated aluminum is the coating of choice for critical high strength aerospace components that are sensitive to hydrogen embrittlement or re-embrittlement while in service. AlumiPlate® aluminum protects critical flight-safety landing gear, pins, fasteners, housings and couplings used in numerous military and commercial aerospace programs.
Learn More